12 April 2022
ISELP Foot & Pastern
The Foot and Pastern module uses clinical case presentations and demonstrations to cover the prognosis, treatment and management of some of the most common conditions of the foot and pastern that practitioners deal with in everyday practice.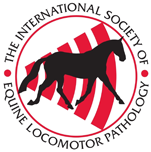 Conditions reviewed include prodotrochlear syndrome; collateral desmopathies and enthesopathies; subchondral bone conditions; distal and proximal interphalangeal joint arthropathies; desmopathies of the sesamoidean ligaments; and digital tendinopathies of the deep and superficial digital flexor tendons. Special emphasis is placed on the corrective shoeing of the different conditions using kinesitherapic shoes.
Podoblock is sponsor of ISELP and will be present with al booth.